About Us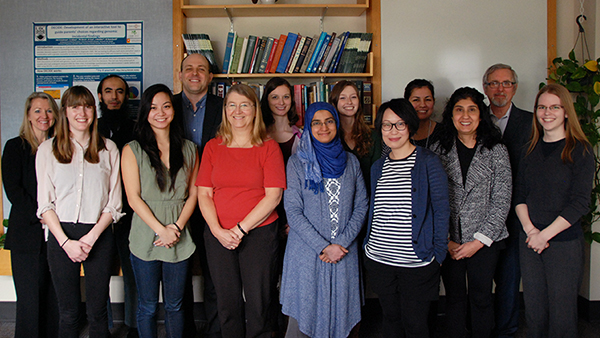 The Medical Genetics Research Unit is a translational research group in the University of British Columbia Department of Medical Genetics. We are located at the Children's and Women's Health Centre in Vancouver, Canada, and we are affiliated with the BC Children's Hospital Research Institute. The group is led by Professor Jan M. Friedman and includes investigators with expertise in clinical genetics, clinical genomics, clinical teratology, genetic counselling, and health services research.
All of our research is collaborative and multidisciplinary. Our goal is to improve the care of families affected by genetic disorders.
Current projects focus in three areas:
Genetic causes of intellectual disability
Neurofibromatosis
Birth defects epidemiology
Click here for more details about these projects.
A list of current members of our group can be found here.